MSP Photographer preserving Anzac legacy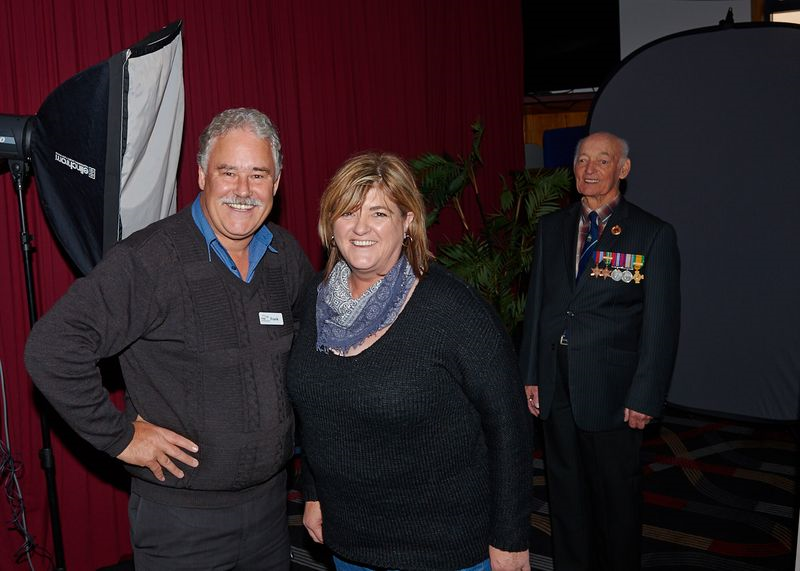 MSP Photography Mt Gambier owner Frank Monger is doing his part to preserve the legacy of Australia's Second World War veterans.
Speaking on ABC Radio on 16 July 2015, Frank explained how he and other photographers from the Australian Institute of Professional Photography (AIPP) were working to create professional portraits of our remaining WW2 veterans.
According to the AIPP, over the course of 2015 the institute was aiming to honour the Anzac Spirit by creating a professional portrait of every WWII veteran in Australia, with the veterans receiving a printed photograph, free of charge, for their participation. The AIPP said the aim was to create a compelling pictorial record of returned servicemen and women for the national archives.
Almost one-million Australians served in WWII, but 70 years on from the war's end only about 14,000 are left.
"The idea is to record as many surviving World War Two veterans now," Frank explained on ABC Radio.
"AIPP photographers Australia-wide are going out into the nursing homes and aged care facilities – or people's homes – to find as many surviving World War Two veterans as we can and record them with their jackets and medals and record some of their stories and tales, to put as a permanent record in the war memorial in Canberra," Frank said
Frank also underlined the importance of undertaking the task, and that time was not on their side.
"I know of one situation where a vet was photographed one day, and his funeral service was a week later. So it is important because we've got to realise it's 70 years since the end of World War Two, so if they were 18 when they enlisted they would be a minimum of 88 years old now."
---